Corporate philosophy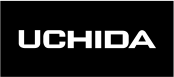 Corporate philosophy
Through the creation of environments conducive to innovation and creativity, we play our part in building a better world for all and helping to deliver industrial prosperity and happiness for our employees.
Corporate vision
A customer-first approach to creating value from data and collaborating in the design of knowledge.
In July 2015 the Uchida Yoko group released the 14th mid-term business plan, which builds on the achievements of the previous plan in working to create a thriving company delivering consistent profits through stable ongoing growth, above all with a strong focus on providing value to our customers. Our primary aim is for solid and sustainable growth, which is fundamental to our existence as a company that offers genuine value to the world. Through structural reform of all aspects of our operations, we will set the foundations for financial stability and success and boost our corporate value.